Unleashing the Power of Silica Gel: A Breakthrough in Everyday Solutions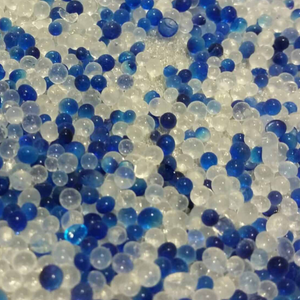 Welcome to a world where the humble silica gel packs a punch like never before. You may be familiar with these small packets found in shoeboxes or medication bottles, but did you know that silica gel has undergone remarkable advancements? Get ready to explore the cutting-edge innovations in silica gel technology that are transforming everyday experiences. From banishing moisture woes to eliminating unwanted odors, these breakthroughs are set to revolutionize industries and improve your daily life. Join us as we embark on a journey into the realm of advanced silica gel technology.
Section 1: Say Goodbye to Moisture Mishaps No more fretting over dampness damaging your prized possessions. Thanks to recent breakthroughs, silica gel has undergone a makeover, boasting custom-made pore structures. What does that mean for you? Enhanced surface area and unrivaled adsorption capabilities. Bid farewell to soggy shoes, musty closets, and moisture damage to important documents. Advanced silica gel technology ensures faster and more efficient moisture control, providing you with the protection you need.
Section 2: Tailored Precision for Your Needs Imagine an adsorbent that selectively captures only what you want, leaving the rest behind. This is where functionalized silica gels shine. By fine-tuning the surface chemistry, silica gels can be customized to attract and retain specific molecules or impurities. Picture a world where environmental pollutants are removed, pharmaceuticals are purified with precision, and chemicals are separated effortlessly. Advanced silica gel technology brings you tailored solutions, addressing your unique requirements.
Section 3: Efficiency Redefined Composite materials are the future, and silica gel composites are leading the charge. By combining the exceptional adsorption capabilities of silica gel with other materials, such as activated carbon or polymers, a new generation of adsorbents has emerged. Say goodbye to short-lived efficiency and hello to extended effectiveness. These silica gel composites offer enhanced adsorption capacities, ensuring cleaner air, more effective products, and optimal resource utilization. Efficiency never looked so good.
Section 4: Controlled Release: The Power is Yours Imagine a world where release is controlled precisely to your liking. Silica gel is stepping up to the plate, becoming the ultimate carrier for sustained and targeted delivery. Whether it's medications, fragrances, or pesticides, controlled release systems using silica gels offer optimized benefits. Embrace the long-lasting effects of your prescriptions, the lingering scent of your favorite perfume, and the efficient protection of your crops. With controlled release, you call the shots.
Section 5: Sensing a Brighter Future Silica gel is not just an adsorbent; it's also a game-changer in sensing technology. By integrating silica gels with responsive elements, a new era of sensors has arrived. These silica gel-based sensors are highly sensitive, selective, and stable, revolutionizing environmental monitoring, food safety, and biomedical applications. Stay ahead of the curve with cutting-edge sensor technology, empowering you to make informed decisions and enjoy a safer, healthier world.
Silica gel has undergone a remarkable transformation, and it's time to experience the revolution. Prepare yourself for the power of advanced silica gel technology as it revolutionizes moisture control, purification, controlled release, and sensing. Say goodbye to moisture mishaps, welcome tailored precision, redefine efficiency, and embrace controlled release like never before. Let silica gel become your trusted companion, addressing your everyday needs with unrivaled efficiency and finesse. Step into a world where advanced silica gel technology unlocks limitless possibilities, making your everyday experiences better than ever.
3 Responses
Leave a comment