How long can desiccants last?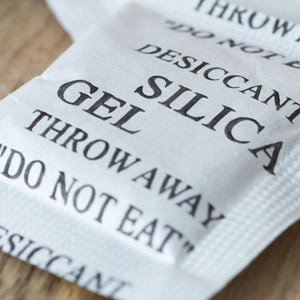 To be honest, this is a tough question to answer. Just because there are many variables that are to be considered when really answering this question. And there is no way to give a precise answer to this question. There are many factors such as the humidity of the items stored, the area space of your container, environmental humidity, if the container is air tight sealed, and so on.
Silica gels can last anywhere from a week till 6 months, the longer period given the silica gels are stored with items that have lower humidity, together with the right amount of silica gels are placed together, and given that the container is air tight sealed (so that no new air is going in and out).
The desiccants typically will work the best if it is air lock sealed in the container!
However if it is not opened from the main seal (which all our silica gels are air tight packed), then they have a shelf life of 1 year. In fact, we give out free zip lock bags to reseal your silica gels... You're welcome!
In Malaysia or Singapore? Buy silica gel and desiccants online now!
76 Responses
Leave a comment